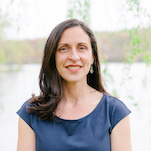 Shana Dastur
Location: Caldwell, NJ, New Jersey
Phone: 973-602-7107
Email: shanadasturlcsw@gmail.com
Website: shanadasturlcsw.com
About Shana Dastur
Consider the messages you learned from your family growing up, and how those life lessons found their way into the way you view the world. How do they inform the way you see yourself in the world? What is their impact on how you connect to others in relationships?
Schema therapy helps us uncover deeply held beliefs about others and the world that may be causing us to repeat unhelpful patterns of behavior. Repeating these patterns can cause us to feel a myriad of negative feelings- confusion, frustration, and loneliness. I aim to create a warm, empathic and caring relationship that allows you to feel heard and understood, which is vital for personal transformation and growth.
Aside from Schema therapy, I have a background in psychodynamic psychotherapies, cognitive-behavioral strategies, family systems theory, and emotionally focused couples therapy (EFT). It takes tremendous courage to begin this journey of discovery, and I am right beside you along the way.  I offer in-person and telehealth sessions.