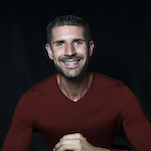 Nicholas Scheidt
Location: Miami Beach, Florida
Phone: (786)250-2221
Email: DrNick@AllyPsy.com
Website: AllyPsy.com
About Nicholas Scheidt
Nicholas Scheidt, Psy.D. is a licensed psychologist in private practice in Miami Beach, FL. Dr. Scheidt has extensive training working with individuals, couples and groups providing psychotherapy and psychological evaluations. Dr. Scheidt has over a decade of experience across a variety of settings including private practice, teaching, research, disability evaluations, court competency evaluations, neuropsychological evaluations, community mental health, and university counseling and psychological services.
Dr. Scheidt holds a doctoral degree in clinical psychology, and specializes in LGBTQ+ issues, Depressive disorders, Anxiety disorders, as well as Personality Disorders.
Additionally, Dr Scheidt has additional training and experience in working with issues of narcissism.
Dr. Scheidt is a Standard Level Certified Schema Therapist. He also has post-doctoral training in Acceptance and Commitment Therapy as well as Mindfulness based therapies. He is a Florida Qualified Supervisor in Mental Health Counseling. He provides psychotherapy in English, Spanish, and Portuguese.