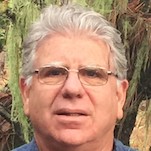 Mat Chirman
Location: San Luis Obispo, CA, California
Phone: (805) 543-5060
Email:
Website:
About Mat Chirman
Since 1999 I have worked successfully with adult clients dealing with a wide range of issues including personality disorders, post-traumatic stress, abuse issues, substance abuse, self-injury, and related relationship and mental health concerns. I specialize in and enjoy working with challenging problems that have been resistant to change. I run ongoing treatment groups for Borderline Personality Disorder and a Family Support Group for people who have loved ones dealing with personality disorders. I use a variety of therapeutic approaches including Schema and Cognitive therapy, the Developmental Model of couple's therapy, mindfulness, skills building, stress reduction and psycho-education, and "anything that works", all within a context that is supportive, client-centered, and recovery focused. I am a Diplomate of the Academy of Cognitive Therapy and am currently working towards certification as a Schema Therapist. I am licensed in California as a Marriage and Family Therapist (#39579), a Professional Clinical Counselor (#551) and a National Certified Counselor (#57159). I practice in San Luis Obispo, in beautiful central California.