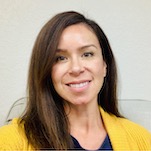 Maritza Nigro, LCSW
Location: Glendora, CA, California
Phone: 626-437-3605
Email: maritzanigrolcsw@gmail.com
Website:
About Maritza Nigro
I'm a Licensed Clinical Social Worker with over 13 years of clinical experience in the mental health and educational fields. Throughout the years, I've provided psychotherapy services to adolescents, adults, couples, and families. Most of my clinical work consists of Schema Therapy and CBT techniques primarily for symptoms related to depression, anxiety, and trauma. I've provided clinical supervision, consulted with school/university faculty, and facilitated mental health-related training in schools and higher educational institutions. All psychotherapy services, training, and consultations have been done in Spanish and/or English to meet the needs of my clientele.
I earned a Master's Degree in Social Work with a specialty in mental health and school-based services from the University of Southern California. In addition to practicing psychotherapy, I'm also adjunct faculty for the School of Social Work at California State University, Los Angeles.