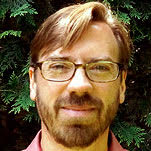 Curt Kearney
Location: Evanston, IL, Illinois
Phone: (847) 975-3416
Email: curt@schematherapychicago.com
Website:
About Curt Kearney
I am in general practice in Downtown Evanston (just north of Chicago), with specialties in Schema Therapy, complex trauma, integrative mental health (body-mind-spirit-community), eating disorders, borderline personality disorder, and bipolar disorder. I work with older adolescents and adults. I also do training and supervision for therapists in Schema Therapy. Part of my mission is to support clinicians in the Chicago area who are interested in Schema Therapy; if your organization would like a presentation or training on Schema Therapy, please feel free to contact me.
MA Counseling Psychology (specializing in Jungian and Self psychologies), Pacifica Graduate Institute
Advanced Certification in Schema Therapy and training and supervision, Schema Therapy Institutes of New York and New Jersey (primary faculty Jeff Young, Wendy Behary, and George Lockwood)
Certificate in Integrative Health and Lifestyle from Andrew Weil's Center at the University of Arizona
Certificate in Adult Psychoanalytic Psychotherapy, Chicago Institute for Psychoanalysis
Staff training in CBT, DBT, and eating disorder treatments at NorthShore University HealthSystems (Evanston and Highland Park Hospitals)