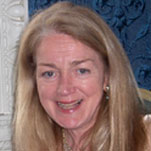 Cathy Flanagan
Location: New York, NY, New York
Phone: (212) 472-4505
Email: multiself@aol.com
Website:
About Cathy Flanagan
Dr. Cathy Flanagan received her Ph.D. in Psychology from University College Dublin, Ireland, and held post-doctoral fellowships with Richard Lazarus at the University of California-Berkeley, and with Aaron Beck at the Center for Cognitive Therapy at the University of Pennsylvania. Her previous positions include Director of Psychological Services, St. Patrick's Hospital, Dublin; and Clinical Coordinator, Senior Clinical Supervisor, and Affiliate (with Dr. Jeffrey Young) at the Schema Therapy Institute of New York. She has published one book, People and Change, and written numerous chapters and articles, most recently on psychological needs and coping modes. Dr. Flanagan is Consulting Editor, Journal of Psychotherapy Integration. She regularly presents her ideas at international conferences and workshops. Dr. Flanagan is a Founding Fellow, Academy of Cognitive Therapy (ACT), on the 'Brainstorming' Sub-Committee of the International Society for Schema Therapy (ISST), and Honorary President, Schema Therapy Association of Ireland (STAI). Cathy is an Advanced Certified Schema Therapist and is currently in private practice in New York City.