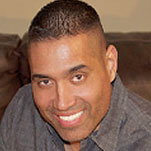 Carlos Rojas
Location: Union, NJ, New Jersey
Phone: (908) 851-2223
Email:
Website:
About Carlos Rojas
Carlos Rojas is a Licensed Clinical Social Worker with over 17 years clinical experience and is fully Bilingual/Bicultural in Spanish. His professional career includes clinical practice, community based agency settings, hospitals, schools, program management and clinical supervision of staff and graduate students. Mr. Rojas also has taught undergraduate and graduate courses in mental health and substance abuse. Mr. Rojas earned his Masters in Social Work from NYU's School of Social Work. He also holds a Masters degree in Leadership from Fordham University. Mr. Rojas has training in cognitive behavioral, psychodynamic, and psychoanalytic therapies. Mr. Rojas is is an Advanced Certified Schema Therapist Supervisor-Trainer. He received his supervision from Wendy Behary. Mr. Rojas is affiliated with CHR Behavioral Health Services in Union, New Jersey where he specializes in working with individuals and couples. His areas of specialization include anxiety, depression, relationships, narcissism, issues of adjustment/acculturation, and athletic performance.