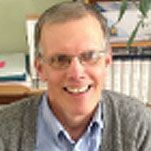 George Repp
Location: Brunswick, ME
Phone: (207) 272-2361
Email: 
Website: 
About George Repp
George works with adults in Midcoast Maine and is presently a candidate for Certification in Schema Therapy. He uses a variety of clinical approaches in assisting persons having issue with troubled patterns of experience and behaviors in personal or work relationships or self actualization/self efficacy. He received his MA in Counseling Psychology at Pacifica Graduate Institute in 2000.