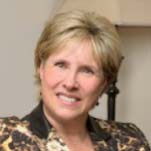 About Frances Miller
Frances Miller MSW, RSW draws upon over 30 years of experience as a therapist in Family, Marital and Individual Counseling, with a Master of Social Work degree from the University of Toronto and memberships if the OASW (Ontario Association of Social Workers), OCSWSSW (Ontario College of Social Workers and Social Service Workers), CADDRA (Canadian ADHD Resource Alliance), and the Learning Disability Association of Ontario.  Frances's integrative approach therapy is influenced by training and experience in Cognitive Behavioral Therapy, Insight Oriented, Systems and Attachment perspectives, with a specialty in Schema Therapy.
Early in her career, Frances worked in community children's mental health in Toronto and Scarborough, focusing on healthy parenting of teens and children, and trauma treatment. She participated in a multidisciplinary team approach to treatment with SASAT (Scarborough Agencies Sexual Abuse Team) and HSAP (Halton Sexual Abuse Program), with a particular interest in adult female survivors of childhood abuse. Through these opportunities, Frances developed strong skills in working with individuals and family systems in crisis, dealing with issues related to learning disabilities, marital and parenting concerns, and interventions with children, adults and families.
Presently located in Oakville, Frances's private practice is designed to meet client's needs across the lifespan, with a continued focus on treatment for trauma and attachment, anxiety, and depression. She is currently the Director of the Oakville Schema Therapy Center, and is in ongoing training with Wendy Behary, offering schema therapy interventions to individuals, couples, families and groups, as well as consultation to other professionals in the community.