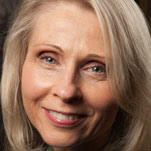 About Peregrine M. Kavros
Peregrine M. Kavros, PhD, MBA, MDiv was a awarded a doctorate in Psychology from the Graduate Center of the City University of New York. She also ​holds advanced education and training in business, divinity, neuropsychology, and human sexuality. She is currently a Candidate for Advanced Certification in Schema Therapy.
Dr. Kavros has held clinical appointments at Columbia University and New York University. In 2016 she opened her practice in North Carolina. Dr. Kavros assists individuals and couples in living more effective and fulfilling lives. A long-standing practitioner of Schema Therapy, Dr. Kavros tailors her approach to meet the specific needs and goals of individuals and couples.